Uses
This plant, when mashed up into a paste with water and applied to an area, will remove pain of an injury with a warm feeling, but no numbness.
Description
A light yellow-green plant that stands about 5 inches high. It has 4-6 long, curved leaves that sprout from a common root and has a vaguely bitter smell.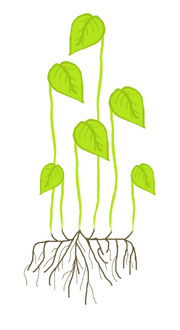 Found
This plant is found in forests and meadows in any season, as it is very hardy.
Related