Uses
Chewing and placing on a wound helps the bleeding to stop and can seal the wound up. This should be changed every 2 days to make sure healing occurs.
Description
A rough sort of grass that is very hardy, standing up to most climates. It is also incredibly bitter tasting and can cause cuts on fragile skins. It stands about 5-6 inches tall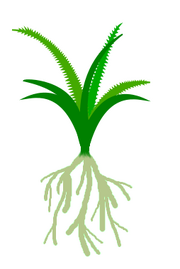 Found
This plant is found in forests and meadows in any season, as it is very hardy.
Related